Machine Associative
fleeting
Dans Système 1 / Système 2, le système 1 est appelé machine associative car il permet de donner très rapidement des réponses à des questions en allant chercher par association dans la mémoire.
C'est pour ça que cette machine est d'autant plus précise qu'on a de l'expérience (et donc de la mémoire dans laquelle piocher).
C'est donc la répétition de situations similaires où les mêmes causes produiront les mêmes effets et où on a un feedback assez clair qui va alimenter ce système et lui permettre d'à terme donner des réponses pertinentes, par association. Dans les autres cas, faire confiance à la machine associative, c'est jouer à la loterie.
Ces associations amènent à une aisance cognitive, incitant à faire confiance à son jugement.
Le système 1 juge que les barres ont des tailles différentes sans qu'on puisse contrôler ce jugement.
C'est aussi ce qui nous fait voir le nombre 13 (voir aussi ancrage) dans l'image suivante.
Alors qu'on voit la lettre B quand l'image est mise en contexte.

Il donne des ready made thougts qu'on ne peut pas contrôler.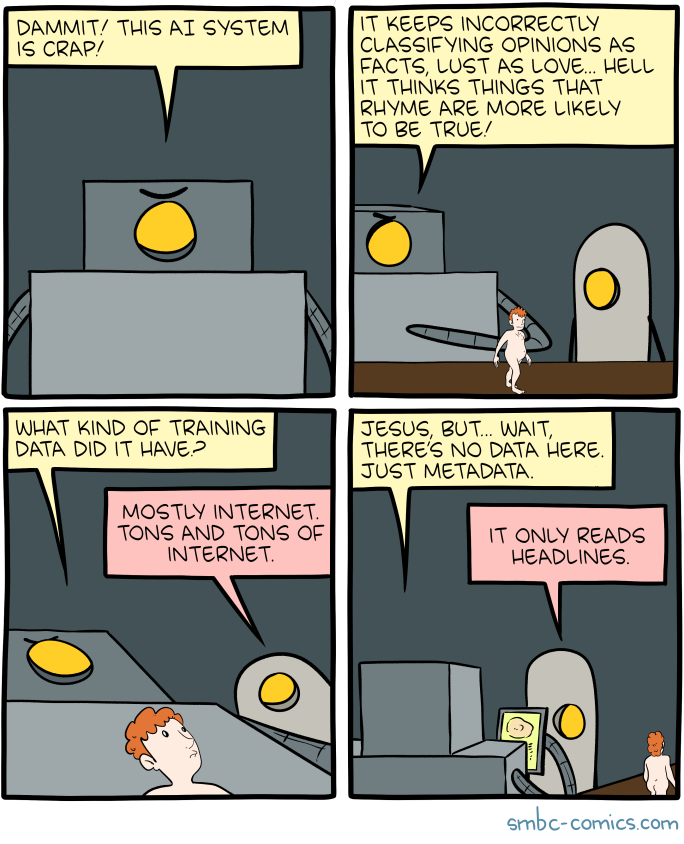 stable environment, repeated experiences, fast and clear feedback
repetitive experiences, fast and clear feedback
The only way to educate your system 1
Therefore, why do so many rely on their gut feeling when those are not present.
gut feeling, c'est pas forcément un bon prédicteur de succès
Quand on n'a pas d'expérience, le gut feeling, c'est comme jouer à la loterie. De temps en temps tu gagnes, mais c'est pas une bonne méthode de décision.
very fast and give often good results
system 1 may be seen as "bad", because subject to cognitive bias. But in fact, we cannot imagine surviving with a system as slow as system 2.
Notes pointant ici